Produced by OHCOW, this 4-page infographic aimed at temporary and foreign greenhouse workers outlines the dangers of heat stress and its related illnesses. From the early signs, to heat exhaustion and heat stroke, we cover all the signs and symptoms to watch for, outline the action to take if you or someone you are working with experiences symptoms, and provide prevention tips for while at work. We also cover employer responsibilities and provide links to additional resources. This is a great resource for posting in your workplace or downloading and printing as a handout for workers or training sessions.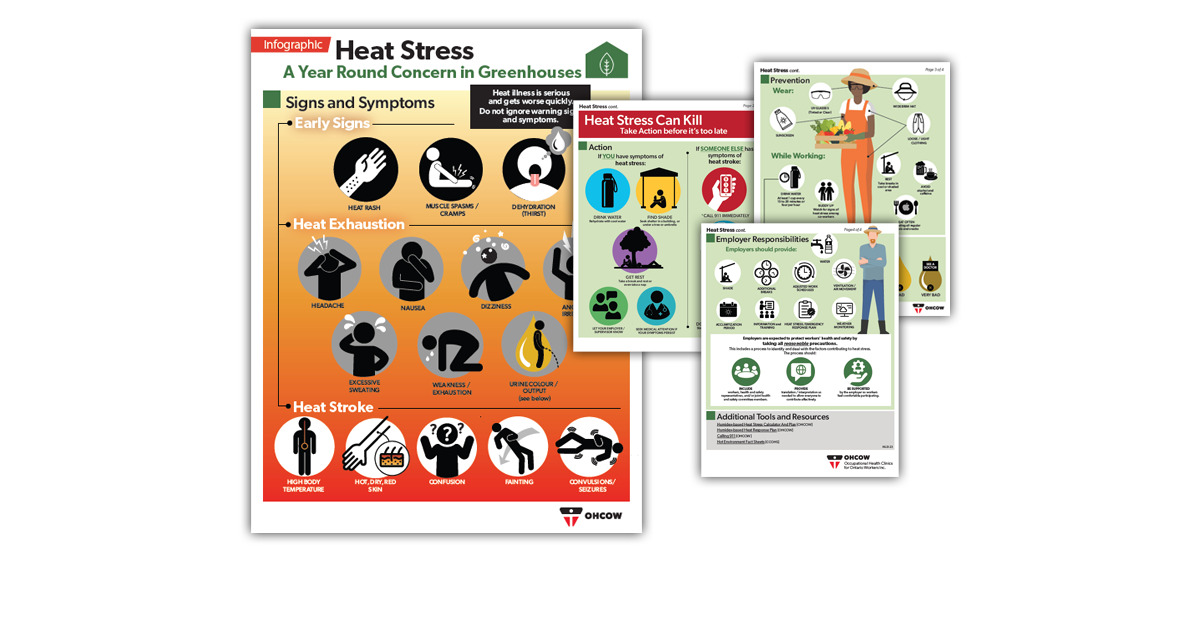 AVAILABLE IN MULTIPLE LANGUAGES
Content developed by OHCOW Occupational Health professionals.
Design and translation supported by ESDC via TeaMWork Project.