Dryden Weyerhaeuser Recovery Boiler #4 (RB4)
An Occupational Disease Cluster Investigation
The Project
The Dryden Weyerhaeuser Recovery Boiler #4 project seeks to further investigate the RB4 exposures and related health issues.
If you have information to contribute to this project, see our questionnaire below.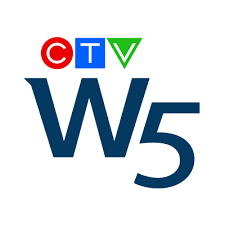 Watch CTVs W5 Program about the Dryden RB4 Project
First aired: Saturday, October 16, 2021 at 7:00 pm
Exposures
  •   Mercury   •   Hydrogen sulfide   •   Methyl mercaptan   •   Carbon monoxide
among multiple other chemical exposures
Reported Issues
The following issues have been reported by workers and are being investigated by OHCOW:
•   Neurological*   •   Stomach   •   Intestinal   •   Heart Conditions
* especially memory issues

OHCOW's Role
OHCOW was brought in to determine if there was a correlation between the job and the symptoms most workers were experiencing.
In late 2004, OHCOW held an intake clinic to gather information regarding health issues experienced by workers.
OHCOW assisted in the filing of hundreds of WSIB claims for Chronic Toxic Encephalopathy (CTE) and other health conditions.
OHCOW is now in the process of outreach to follow up with workers regarding the outcomes of their claims and their current health status.
Questionnaire
As the cluster investigation is still ongoing, OHCOW is seeking input from workers who worked at the Air Emissions Recovery Boiler #4 Project at Weyerhaeuser Pulp and Paper Mill in Dryden, Ontario between 2002 – 2004.
If you, or one of your family members*, has been affected by this situation, we would appreciate you taking the time to complete our questionnaire.
This questionnaire is the first step in our investigation and is an important mechanism to not only help us, but to sign up for updates.
*For deceased workers, the questionnaire can be completed by their next-of-kin.
If you have any questions/concerns regarding this project feel free to contact us directly at:
1-877-817-0336 ext. 3724    |    drb4@ohow.on.ca