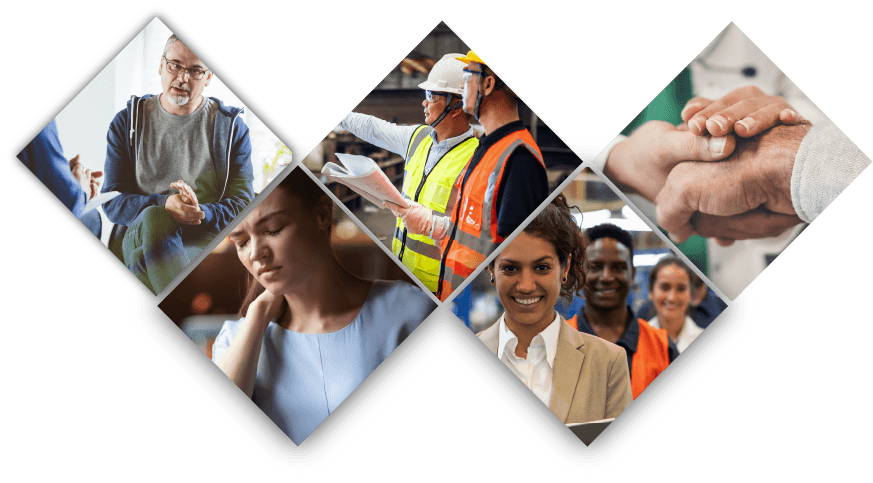 Occupational Health Clinics for Ontario Workers (OHCOW) are dedicated to the
identification and prevention of work-related illnesses
Due to current Pandemic conditions, all of our clinics are currently closed to the public.
However, we are available by phone, or our online contact form below.
If you think something about your workplace is putting you or your co-workers at risk, or if several people at your workplace have similar health problems, or if you simply want information about what the Occupational Health Clinics for Ontario Workers (OHCOW) do, contact the clinic nearest to you listed below.
While tending to the individual needs of each worker, OHCOW has also developed a public health oriented clinical approach.
This involves determining whether co-workers are at risk, and taking steps to have their workplace evaluated (if needed).
Consequently, the impact of the clinics reaches far beyond those persons seen as individual patients.
Our services are available to anyone with a possible occupational health problem
All clinics can be reached toll-free at




1-877-817-0336
If you would prefer/need to contact a specific clinic, use the dynamic bars or online form located below.
At the core of each clinic is a dedicated team trained in occupational medicine.
They are available to provide medical examinations for a full range of work-related illnesses.
To learn more about our Clinic Teams, go to About OHCOW.
Serving Ontario Workers
Ontario is divided into regions with each region having it's own OHCOW clinic*. Clinic locations are marked on the overview map below.
For details about each clinic, (contact, location, and catchment areas, services provided, team and LAC members, etc.), use the dynamic bars below.
*Southwestern Region has two clinics, Sarnia and Windsor
Contact Us Online
Use the form below to contact OHCOW online.
An OHCOW representative will get back to you within 48 business hours.