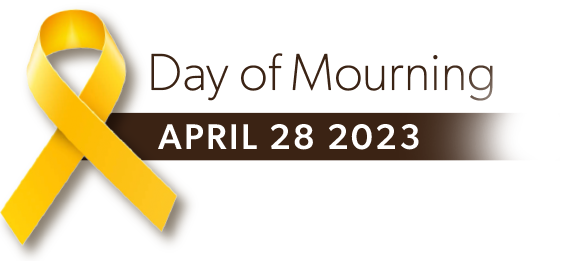 Every year on this day we honour the memory of lives lost due to workplace deaths, and acknowledge lives forever altered by illness and injury caused by workplace conditions.
Despite gains made the past few decades, deaths have not stopped. On-the-job injuries and debilitating work-related illnesses occur all too frequently.  
The theme of this year's Day of Mourning is Know Your Rights, and at OHCOW one of our priorities is to help empower workers through knowledge. In many cases the most vulnerable and lowest paid workers are at the greatest risk, and don't always know their rights and the responsibilities of their employers. When they know they can refuse unsafe work, request workplace inspections and get safety standards and regulations enforced, better working conditions result. Knowledge is the first step in protecting workers.
We are proud to service workers in Ontario and support their right to a safe and healthy workplace. Together with advocates, employers and partners we will continue to strive for fairness and justice for injured workers and for bereaved families of those who have lost their lives. There is still much work to be done.
David Chezzi,
OHCOW President and Chair of the Board of Directors
Michael Roche,
OHCOW Chief Executive Officer and the rest of the OHCOW Team