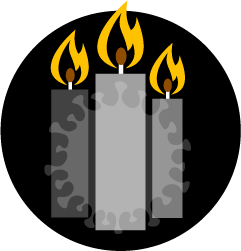 On this Day of Mourning, the Occupational Health Clinics for Ontario Workers (OHCOW) honour the workers who have suffered from occupational disease, injury, and death due to the workplace.
We pay special homage to those who served others throughout these unprecedented times amidst a global pandemic and suffered immeasurable loss.
Occupational disease fatalities have out-numbered traumatic fatalities in each of the past ten years and many more work-related illnesses and deaths go unrecognized and unreported.
This year's theme Work Shouldn't Hurt reminds us to continue Protecting Workers through Prevention and empowering workers, their families, and communities to arrive healthy, work healthy, and go home healthy and safe to their families.

A message from
David Chezzi, OHCOW President and Chair of the Board of Directors
Michael Roche, OHCOW Chief Executive Officer
and the rest of the OHCOW Team