Measure Workplace Stress App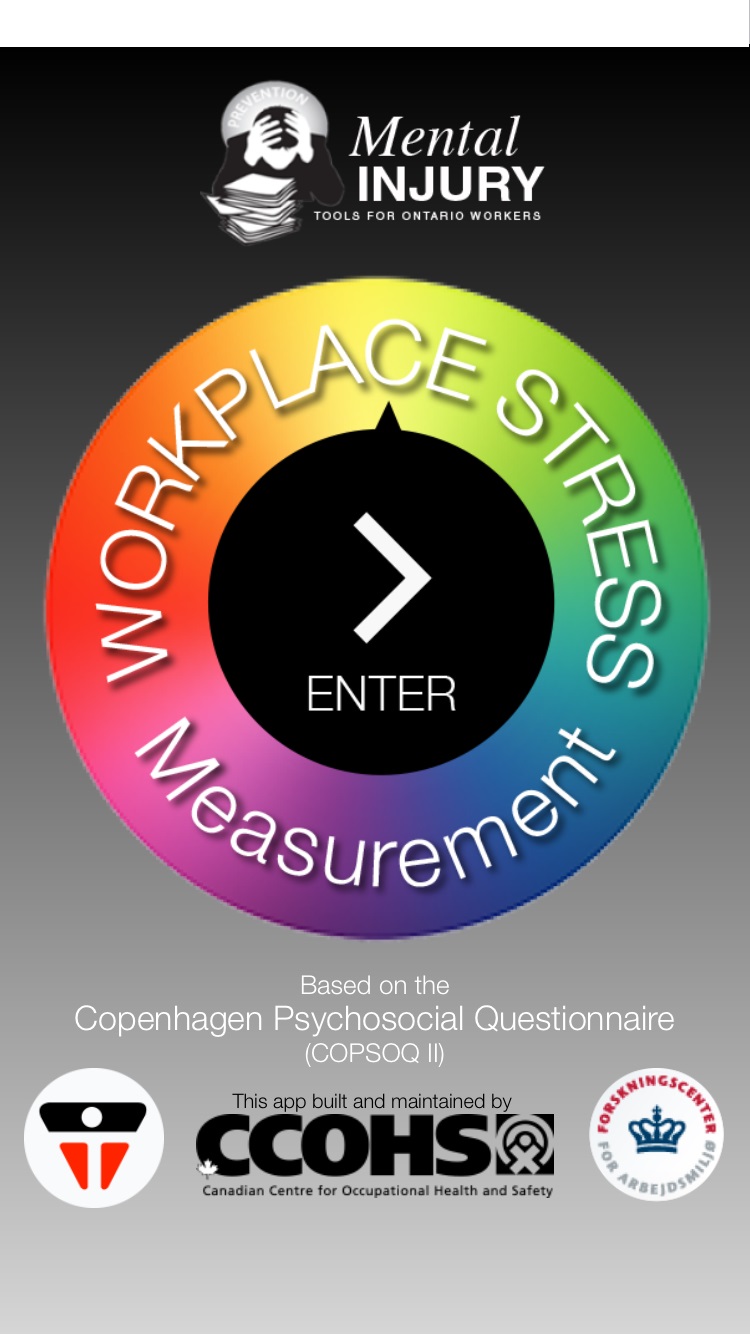 With generous help from the Canadian Centre for Occupational Health and Safety (CCOHS), we have produced a smartphone application (app) which will allow the user to fill out the Copenhagen Psychosocial Questionnaire (COPSOQ) and have their responses automatically scored.
After initiating the app, the user is asked to respond to 25 screens of questions about work demands, organizational factors, relationships, workplace values, health & safety concerns, stress symptoms and offensive behaviours. On the results page, each item is scored in comparison to a reference population so you can see how you compare. For items where your score is worse than the reference population, you can click on an icon that takes you to a pop-up that describes some ideas on dealing with that particular factor.
Ideally, this survey should be done on a group basis but this app lets the user get a "feel" for what is in the survey plus gives ideas on how to improve workplace psychosocial conditions.
Let us know how you like it.