The inaugural G'minoomaadozimin
The G'minoomaadozimin ("We Are Living Well") Aboriginal Health and Safety Conference was held on November 24 and 25, 2015. The first annual conference designed to provide information to improve and develop a better understanding of the importance of health and safety in the workplace and the home. The 90 plus delegates were treated to two days of presentations by both local and national speakers specializing in Federal and Provincial Jurisdiction, Ergonomics, Due Diligence, Crisis Trauma Response, Outdoor Safety and Mental Wellness. An interactive trade show was held on day two. There was a health and safety "selfie booth" for all to enjoy as well as a photo contest associated with the conference.
This conference is only one component of the G'minoomaadozimin "We are living well," Health and Safety initiative partnership between Occupational Health Clinics for Ontario Workers (OHCOW), Nokiiwin Tribal Council, Workplace Safety and Prevention Services (WSPS), and Infrastructure Health and Safety Association (IHSA). The emphasis of this project is on awareness initiatives and the development of systems that will cultivate and nurture health and safety champions in the workplace, at home and in the community.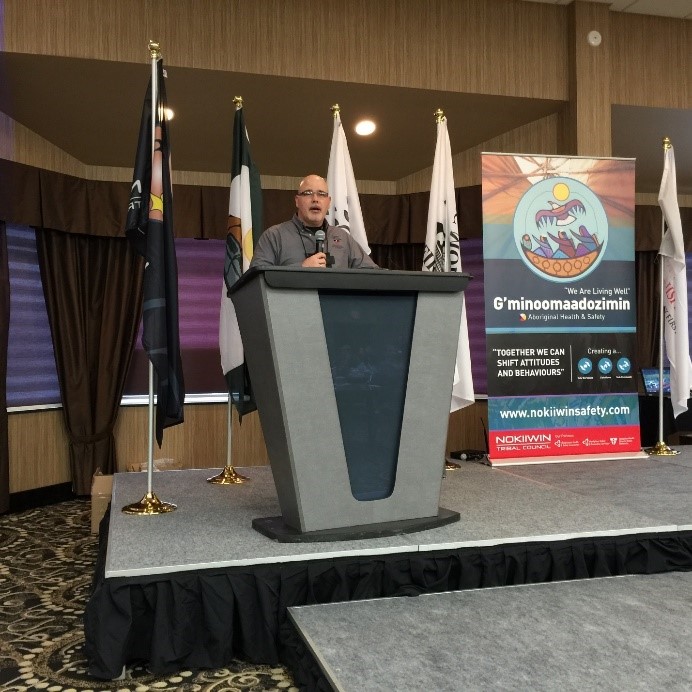 David Chezzi Acknowledging OHCOW's involvement in the project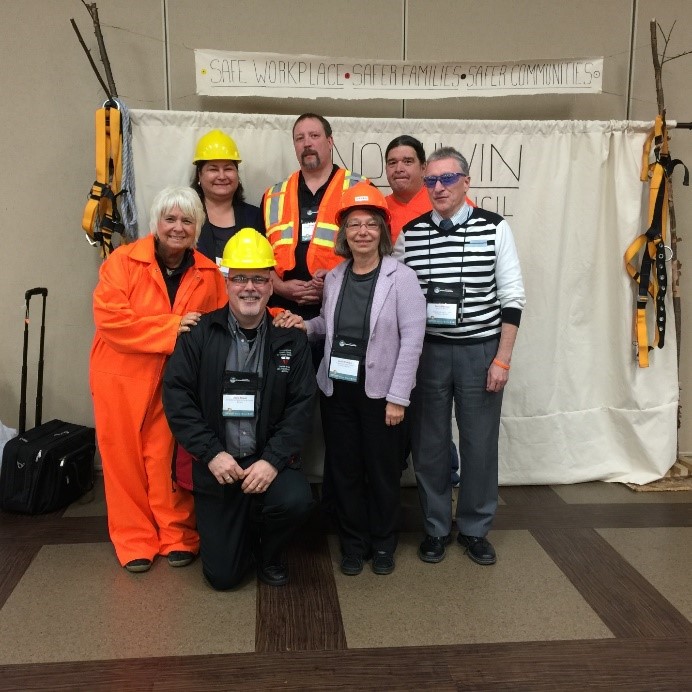 OHCOW at the Selfie Booth
Audrey Gilbeau- Thunder Bay LAC
Dwayne Fuchs – Thunder Bay Ergonomist
Eugene Lefrancois – OHCOW Board member, Thunder Bay LAC
Denis Boileau – Executive Director of Northern Clinics
Leslie Piekarz – Executive Director of Toronto Clinic
David Chezzi – Chair of OHCOW board
Diane Parker – Chair of Thunder Bay LAC